Dublin Roofing Repairs Quality Contractors at repairing all types of roofs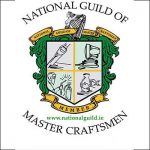 We are Dublin roofing contractors with over 20 years experience at repairing flat roofs and pitch roofs in Dublin. We provide free estimates on repairing roofs and carrying out new roof installations. Whether your pitch roof, slate roof or flat roof has been damaged, you can rely on Top Choice as your Dublin roofing repair contractors. We are here to help with roof repairs and ensure your roof is weather tight and safe.
It's important to respond to roof damage and leaks quickly, that's why when you need an experienced Dublin roofing contractor like Top Choice, we'll respond urgently and offer you our expertise and skill at roofing repairs fast and professionally. All our work is covered by our 10 Year Guarantee.
REPUTABLE ROOFERS
If its loose roof tiles, damaged ridge tiles, leaks or there is some underlying damage that needs a skilled Dublin roofer, we can have our team visit you as soon as possible to assess the damage. Everything from loose roof tiles, leaking roofs, storm damaged roofs, ridge and roof tiles and damaged roofing underlays.
All our roofing repairs are undertaken by our own trained roofers with no 3rd party contractors employed. We are constantly improving our roofing service, our years of experience mean we get the job done on budget and on time. We offer a free, no obligation quote for customers in North and South Dublin.
All the repairing work we have carried out on roofing has been done to the highest of standards, with hundreds of satisfied customers and written long term guarantees on all roofing repairs and replacements, ridge tile repairs, flat roof repairs, roof tiling, chimney repairs and garage roofs.