GUTTERING REPAIRS FOR KILDARE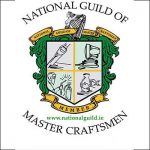 Guttering, soffits and fascia repairs for Co. Kildare. We are reputable, reliable guttering contractors in Kildare. Our Kildare guttering service ranges from guttering down pipes to guttering along your roof, soffit replacements, fascia repairs and more. Family run business that has built its reputation upon their quality guttering, soffit and fascia services for Kildare.
Guttering Contractors Kildare

With over 20 years experience and a large skilled team, we can tackle any sized residential house for guttering, soffits or fascia. We offer discount deals on complete replacements which includes the soffits, fascia and gutters. We can assess your guttering in Kildare, go through the various guttering options that includes uPVC guttering, aluminium guttering and steel gutters, provide you with various finishes that can be used and provide a detailed affordable price on installing it. If you have a guttering leak, we are more than happy to come out and handle it for you as well.
Guttering Repairs
Soffits
Fascia
Cladding
Loose Gutters
Loose Brackets
Leaking Gutters
Damaged Guttering
Over 20 years experience carrying out gutter repairs Kildare and a certified team experienced at gutter repairs, installing new gutters, repairing damaged soffit and fascia boards and cleaning out old gutters(We provide a roof cleaning and power washing service as well)
Reliable roofing service with guaranteed workmanship.
Expert team with public liability and safe pass certified to handle all types of guttering, soffits and fascia

10 Year guarantee on all our guttering repairs and installations. Only quality materials used.
Call our team to book a free assessment today. If its replacing your guttering or if you have problems with your guttering in Kildare, give TC Roofers Dublin a call.
We promise a fast, efficient, affordable service. Our reputation has been built upon it. Call today, we would love to hear from you.