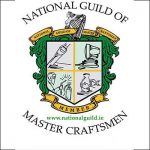 Choosing TC Roofers Dublin to handle your roofing repairs in Greystones and you are getting a reliable, skilled roofing contractor. Ranging from felt roofs to pitch roofs, guttering, soffits and fascia, chimney repairs, slipped or loose roof tiles, slate tiling and more. Family run business that has built its reputation upon their roofing service and guttering services for Greystones, Co. Wicklow.
Greystones Roofing Contractors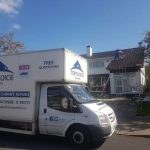 Getting a fast response when you have a leaking roof makes a huge difference. A leaking roof can cause significant damage to your internal structure if its left go. If you suspect you have a roofing leak, give us a call. We can assess the roof, inspect the roofing underlays, visually inspect the roof for any cracked tiles or loose ridge tiles and provide you with an affordable quote on carrying out any of the repairs required.
Roofing Repairs
Pitch Roofs

Cracked Tiles
Ridge Tiles
Chimney Repairs
Loose Flashing
Apex Repairs
Lead Valley Repairs
Over 20 years experience and a certified team experienced at roof repairs, torch on felt roofs, new roofs, chimneys, skylight repairs, slate tiling roofs, repairing cracked or damaged ridge tiles in Greystones.
Guttering Greystones
As experienced roofing contractors for Greystones in Co. Wicklow, we provide a service not only for roofs but also all types of uPVC guttering, soffits, fascia, barge board replacements and more. We provide a range of guttering, soffit and fascia options that includes various styles of uPVC, aluminium and steel guttering.
Guttering Repairs
New Guttering
Soffits
Fascia
Cladding
Loose Guttering
Damaged Gutters
Down pipes
Call our team to book a free quotation. If its replacing your roof, building a new roof, carrying out a roofing repair or if you have problems with your guttering in Greystones, Co. Wicklow, give TC Roofers Dublin a call today. We promise a fast, efficient, affordable service. Our reputation has been built upon it.